Sometimes I get so bored I want to CUT MY FUCKING TONGUE OFF!!!!!!

VERY RARE, VERY SPOOKY PICTURE OF THE HOMIE BROTHA LYNCH, s/o to him:
very dark...
Another current fave:
I think Alley Boy is pretty swell!
Also make sure you cop this new BEBETUNE$$$ release if you wanna hear some eXtRa tRiPpy sHiT, broh!!!
NICE outfit my dude!
http://soundcloud.com/b-e-b-e-t-u-n-e/sets/bodyguard-silica-gel
Alright see y'all later, I got some important shit to do involving stacking paper and accumulating this guap gouda cheeze, yafeelme?
"
PEACE"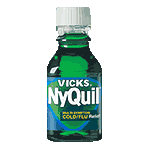 -nyqueezy